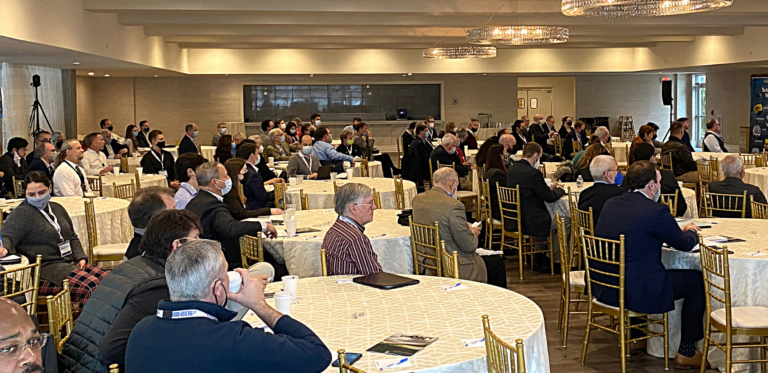 Blue Innovation Symposium 2022: Day 1 Recap
The Blue Innovation Symposium 2022 kicked off today at the Wyndham Newport Hotel, Middletown, RI. The event was opened by Tobias Stapleton, Ph.D., MBA, President, Marine & Oceanographic Technology Network (MOTN).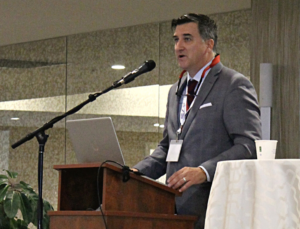 The first panel of the day encouraged disruptive thinking in support of ocean technology development. Panelists included:
Sagar Jha, Ecosystems and Partnerships Manager, Center for Ocean Ventures and Entrepreneurship (COVE)

Stephen Piper, Partner, Data and Technology Transformation, IBM

Andrew Davies, Center for Biotechnology and Life Sciences, URI

Nick Rotker, Chief Blue Tech Strategist, MITRE Labs
The panel's theme focused on different opportunities for blue tech collaboration including COVE's digital harbor project, RI Blue Economy Technology Cluster's Smart-Bay Platform, and Infrastructure Development project, and MITRE's BlueTech Lab.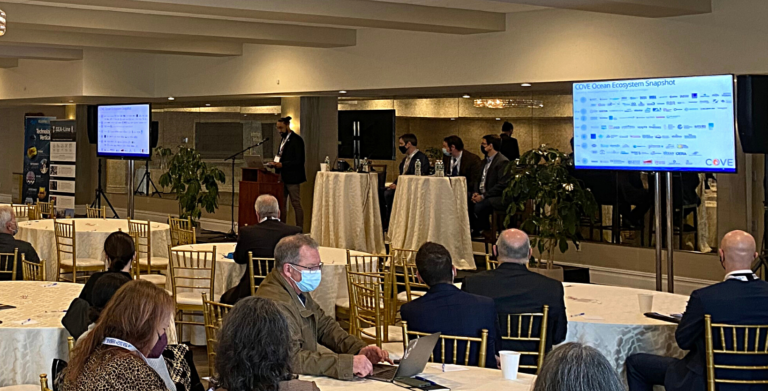 Next Captain Benjamin Van Buskirk, Director, NavalX (ASN RD&A), spoke about the impact of various NavalX projects, especially NavalX Tech Bridges that are across the United States. He also spoke about some of the key focus areas of NavalX including workforce agility, digital agility, and Centers for Adaptive Warfare.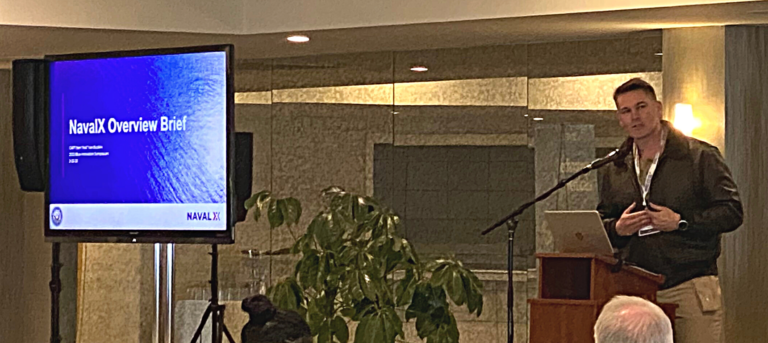 The afternoon also featured a couple of fireside chats. The first chat featured the Resilient Infrastructure and Secure Energy (RISE) Consortium and their efforts to confront the climate crisis through powering partnerships. They shared a collaborative approach of academia, industry, and the government working together to deliver solutions. The second chat featured the 401 Tech Bridge and how it accelerates the regional blue economy through Blue Tech Innovation.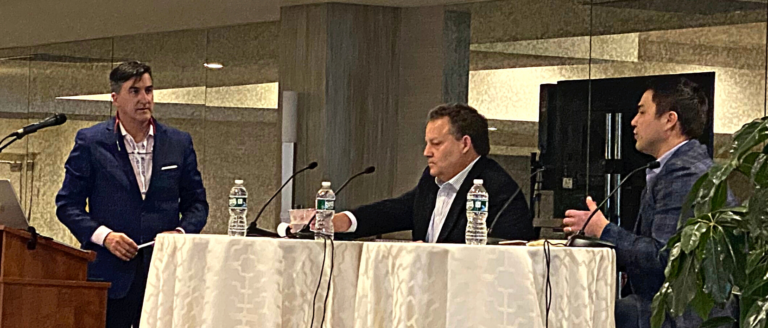 Always a highlight of the event, MassChallenge Blue welcomed three companies for their flash talks. Blue Ring Imaging, Jaia Robotics, and Current Lab. Jaia Robotics, whose mission is to make the collection of ocean data affordable, unveiled its new ROV. Current Lab is the first unified system for accessing and visualizing powerful real-time ocean data from the global scale to the hyper-local. Blue Ring Imaging provides a suite of hardware and software tools to enhance the experience of vehicle operators for ROVs, submarines, ships, and drones. 
Entering the Canadian Ocean Technology Ecosystem by the Canadian Consulate General of Canada in Boston and Cox & Palmer was the final presentation of the day. This presentation included insight on the OceanTech Clusters in Canada including the Canadian Ocean Supercluster and details on doing business in Canada, specifically Nova Scotia.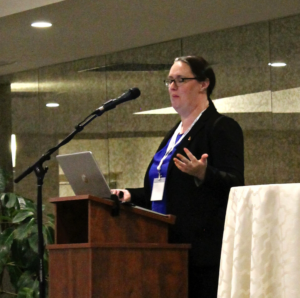 Day one of the symposium closed with a reception where MOTN's first annual Steve Withrow Award was presented by Harlan Doliner to Steve Winthrow. Steve not only was MOTN's Executive Director, but he has decades of experience working in the marine technology industry and he continues to volunteer his time as a mentor to aspiring professionals in the field.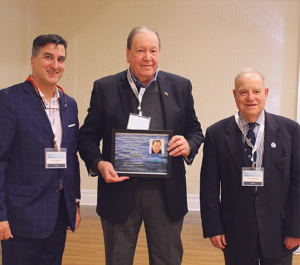 The night closed with the Rising Tide Awards, sponsored by Boston Engineering Corp. and TSC Strategic/Ocean News & Technology. The awards were presented to:
Dive Technologies, presented by Mark Smithers, CTO, Boston Engineering Corporation. Dive Technologies is delivering the most reliable and most flexible Autonomous Underwater Vehicles to enable safe and successful access to the greatest depths of the world's oceans.

Sensor Technologies, presented by Roger Cuzner, Consul General of Canada in Boston

Jim Hanlon, presented by Erin Donahue, Trade Commissioner, Consulate General of Canada, Boston