Blue Innovation Symposium 2022: Day 2 Recap
The second day of the Blue Innovation Symposium 2022 opened with remarks from Jeff Smith, VP and General Manager, Autonomous and Undersea Systems, SAAB, Inc., and a greeting from the U.S. Senator Sheldon Whitehouse. The Honorable Daniel McGee, Governor, State of Rhode Island then gave a warm welcome to all participants and spoke about Rhode Island's commitment to the blue economy.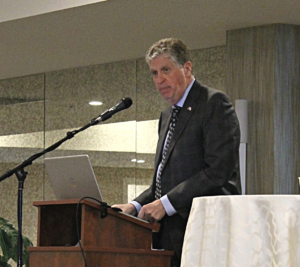 The opening plenary was given by Dr. Rodney E. Cluck, Chief, Division of Environmental Sciences, Environmental Studies Progam, Office of Environmental Programs, Bureau of Ocean Energy Management, and Craig McLean, Assistant Administrator for Research, National Oceanic and Atmospheric Administration (NOAA). They discussed the current opportunities and future of offshore wind and ocean research. 

This was followed by a fireside chat with Neil Hamel, Head, Innovation & Venture Hub, Ørsted. He shared various company updates that have occurred at Ørsted since they announced the launch of their U.S. Innovation Hub at the 2020 Blue Innovation Symposium.
A regional perspective of creating opportunities in the Blue Economy in Rhode Island was discussed by a panel moderated by Nate Walton, Principle, Sachem Strategies. Christian Cowen, Executive Director, 401 Tech Bridge, Molly Magee, Executive Director, Undersea Technology Innovation Center (UTIC),  Carolyn Kirk, Executive Director, MassTech Collaborative, and Eric Siegel, Executive in Residence, Creative Destruction Labs (CDL) Oceans, discussed how members of the local community are leveraging innovation through partnership. Rhode Island was even referred to as the "Silicon Valley of Undersea Technology".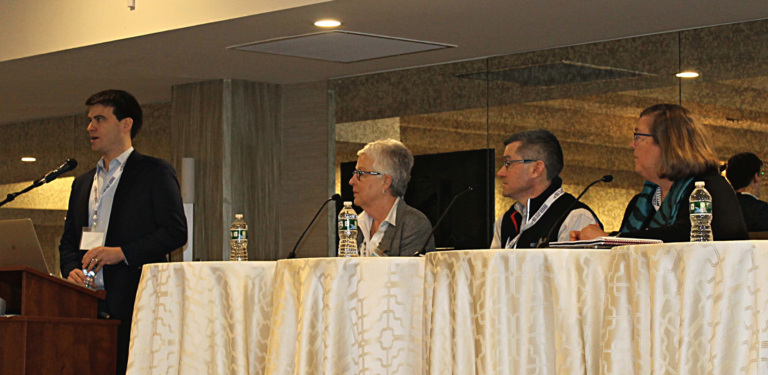 There were two sections of Flash Talks from various global innovators and entrepreneurs, including:
Blue Angel Finance

Cirtronics

Juice Robotics

Sensor Technology

Gazpek

Voltai, Inc.

Seatrac Systems, Inc.

Boston Engineering

Ropeless Riser

Open Ocean Robotics

nU-Boats

CORSphere Software

qualiTeas

Cellula Robotics

Marecomms
Jose Vasquez, Director, Defense & Security, Boston Engineering Corporation, led a panel covering new approaches to ocean data and services. The panelists included Vince Siben, Associate Professor at Dalhousie University, Dartmouth Ocean Technology, Shik Sundar, VP Sales, Sofar Ocean, Inc., and Michael Wardlaw, Program Officer, Maritime Sensing, Office of Naval Research. Together they discussed the sensor revolution from in situ, to distributed, to sensorless sensing and machine learning.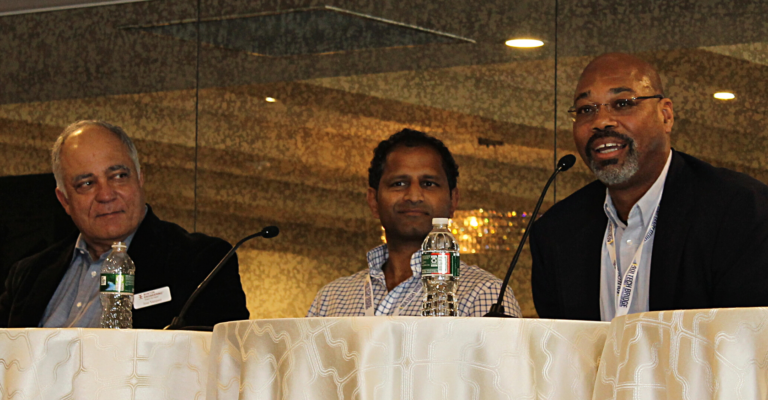 The final panel of the event was moderated by Justin Manley, Just Innovation. He led panelists Yi Chao, Ph.D, Founder and CEO Seatrec, Raymond Schmitt, Ph.D, Professor, Woods Hole Oceanographic Institute (WHOI) and Founder and President/CEO, Salient Predictions, and Marc D'Entremont, CEO and Founder, Pombcoup Technologies. They each gave their take on what it takes to be a successful blue tech entrepreneur and the importance of mentorship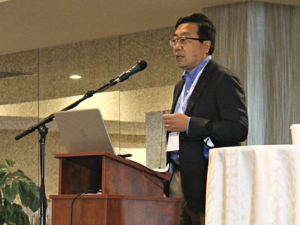 The day's events were closed by plenary speaker Dr. Anna Michel, Chief Scientist – National Deep Submergence Facility, WHOI. Dr. Michel spoke about many topics that are impacting ocean science including the need for smaller and smarter sensors, microplastic concerns, and the importance of advancements in robotic platforms.