Blue Innovation Symposium Welcomes Karen Baker of BOEM and Stuart Davies of ORPC as Panelists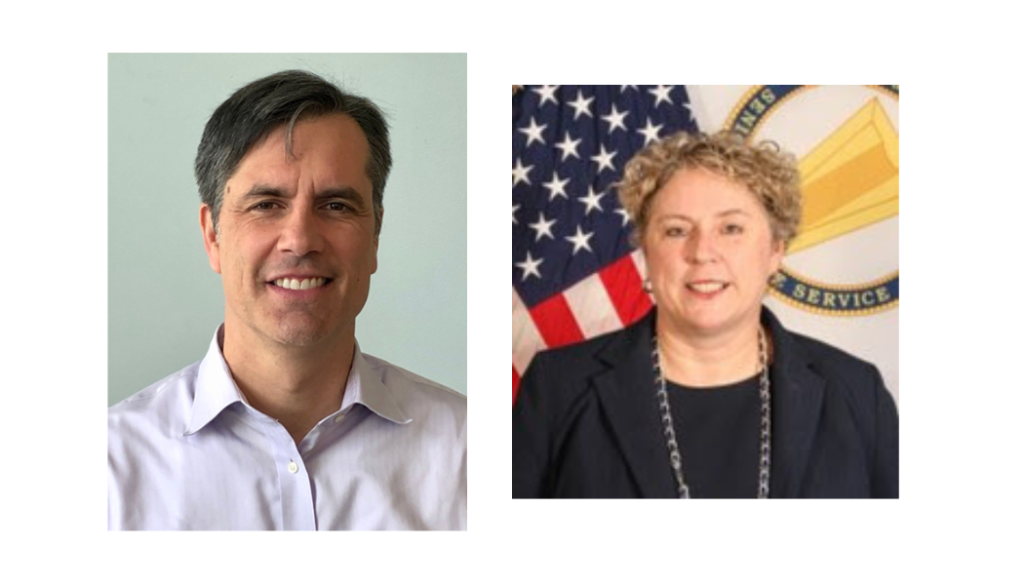 Karen J. Baker is the Chief of BOEM's Office of Renewable Energy Programs (OREP). She oversees the responsible development of renewable energy resources on the Outer Continental Shelf through conscientious planning, stakeholder engagement, comprehensive environmental analysis, and sound technical review.
 Stuart Davies, Chief Executive Officer Ocean Renewable Power Company (ORPC)
Stuart's focus at ORPC is driving growth and profitability through overseeing the commercial rollout of the company's demonstrated and proven technology in the U.S., Canada and Chile. Prior to joining ORPC in 2020, Stuart was an investor in early stage companies with products and services that either reduce carbon emissions or improve the health of the environment.
Registration is open now. A block of rooms, at the Wyndham Newport, have been reserved for BIS guests.
The Blue Innovation Symposium just got Better - Attend the Blue Venture Investment Summit
Join the Blue Venture Forum as we launch the first annual Blue Venture Investment Summit from 8:00AM-12:00PM, on January 24th, 2023 at Roger Williams University.
The oceans are pivotal to sectors such as climate change, food security, national defense, and more. But, until recently, the only path to funding for startups that were seeking to address the major challenges in these areas, was to bootstrap or look to the government for funding, particularly through the SBIR program here in the US. Many of these startups were spun out of the research developed at key institutions like the US Naval Undersea Warfare Center (NUWC), the University of Rhode Island (URI), and the Woods Hole Oceanographic Institution (WHOI).
Today, institutional investors, including Venture Capital and Angel firms, along with philanthropic organizations and corporates, are now making strategic investments in blue technology firms. This is fueling the development of next generation innovations to address the major challenges in ocean exploration, aquaculture, traditional fisheries, defense, undersea communications, climate monitoring, and more. 
During this program, we will hear directly from investors about why they're investing in blue technology firms, discuss the companies and technologies they're investing in, learn what it takes to secure an investment from one of these investors, and hear what they see as emerging opportunities in the sector. 
Advanced Registration required.