Blue Innovation Symposium Welcomes Capt. Casey Plew and David Duquette as Panelists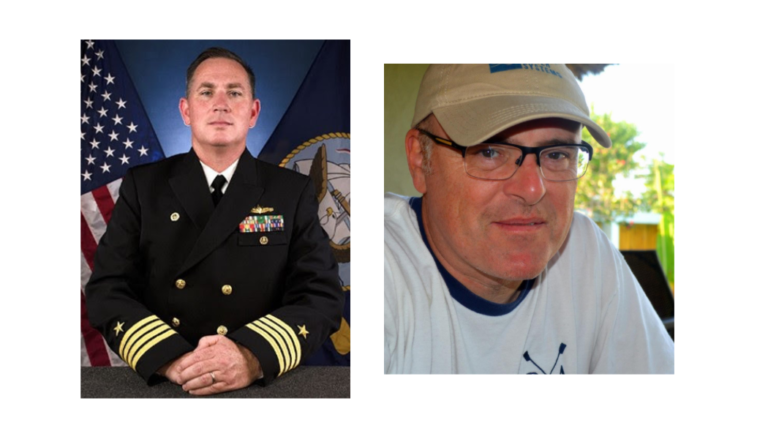 Captain Casey Plew is a 1997 graduate of Oregon State University, where he earned a B. S. degree in History prior to his commission as an Ensign in the United States Navy through the Reserve Officer Training Corps program. In October 2009, he completed his Master of Arts degree in National Security and Strategic Studies at the Naval War College while also a Gravely (formerly Halsey IIIC) "Warrior-Scholar" studying Ballistic Missile Defense plans and operations. In 2016, he earned a Master of Business Administration degree from the Naval Post Graduate School.
David Duquette is the CEO of Littoral Power Systems, Inc., a hydropower and marine energy equipment manufacturer and technology developer in New Bedford, MA and Columbus, OH. He actively serves as a Principal Investigator on over $21 million worth of federal and state R&D awards, including the US Department of Energy Water Power Technologies Office (WPTO), ARPA-E, Alaska Energy Authority (AEA), and the MA Clean Energy Center. David holds a Bachelor of Arts (A.B.) degree from Princeton University and a Juris Doctor (J.D.) from the University of Virginia School of Law.
Registration is open now.
A block of rooms, at the Wyndham Newport, have been reserved for BIS guests. Register Here