Blue Innovation Symposium 2023 Wrap Up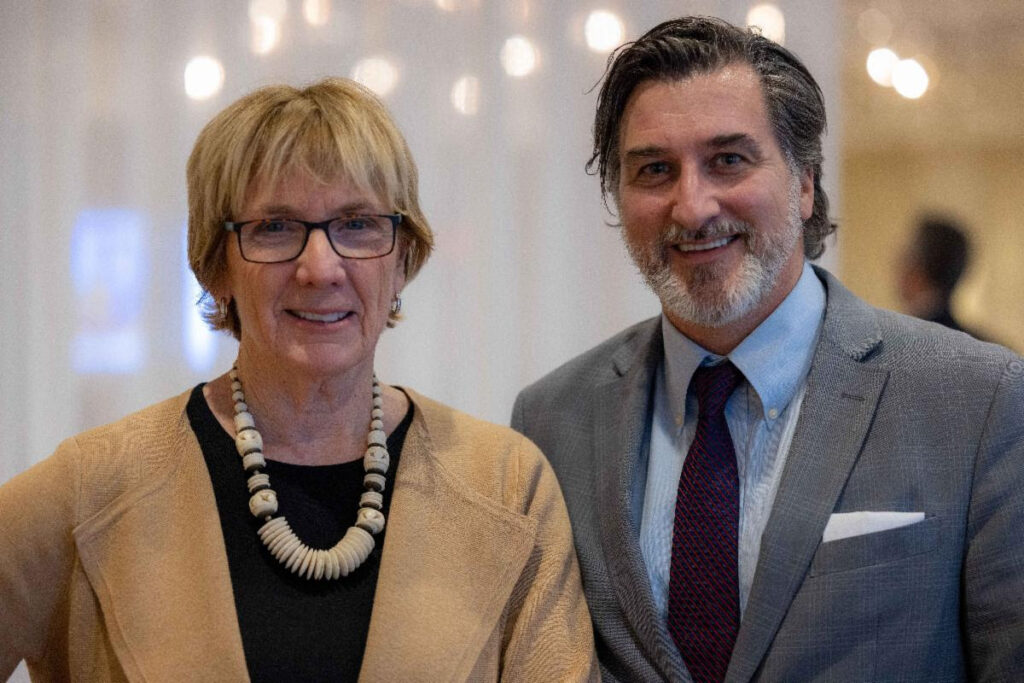 Hello everyone, the dust is settling just a bit after the whirlwind week of events that took place from Jan. 23-26.
We want to thank each and everyone of you for your participation. We cannot possibly cover everything that happened during these events. There were simply too many great talks, discussions and pitches to cover. The feedback we have received is a resounding applause given to the quality of content, contacts and networking. Please share your thoughts and photos with the community and keep the discussions going via your favorite channels.
This year's Symposium opened with a Sneak Peak Event, sponsored by Innovate Newport, and it was the perfect Kick-off to the exciting Blue Venture Forum events. We were joined by over 100 attendees and Flash talks were fast and content rich evoking lots of audience participation. Networking and enjoying the Innovate Newport facility was great. Thanks to Molly Williams and Kevin Buck for making it all happen.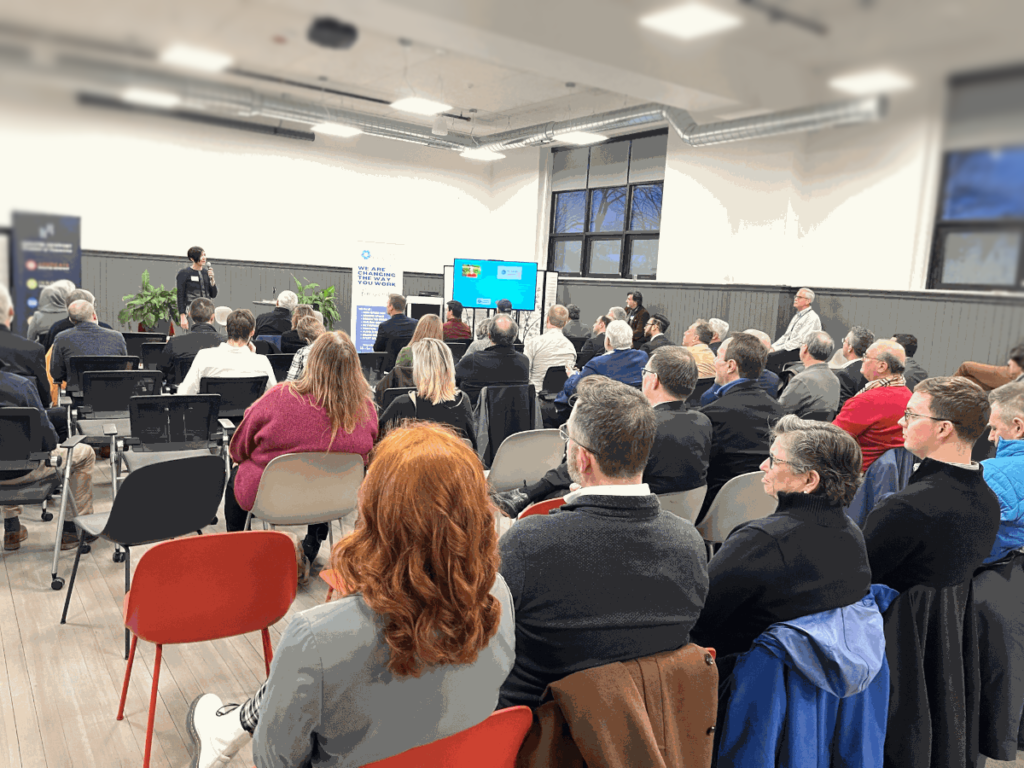 The Blue Venture Investment Summit, took place at Roger Williams University in Bristol, RI was truly an inspiration and a call to action. There is so much more that needs to be done to understand the ocean, but it was made clear that investments in the blue tech sector will continue, despite what's happening in the overall tech sector, for the foreseable future. The Oceans are investable, profitable and most importantly they are central to understanding climate change. The audience of over 100 was fully engaged by the speakers' candor and wisdom.
Pictured left: Brian Williams, Chief of Staff, Roger Williams University addresses the crowd.
Going from the BVIS to the BIS, was a hustle, but once in place at the trusty Wyndham Hotel Newport, we hit the ground running fast. Jan. 24 afternoon panels did not disappoint. Learning about new Navy outreach for tech transfer was newsworthy and captivating. Understanding how easy it is to do business in RI was a refreshing change. Thanks to Lee Sylvestre and Linda Larsen of 401 TechBridge and Dick Soule of Commerce RI for coordinating these great panels.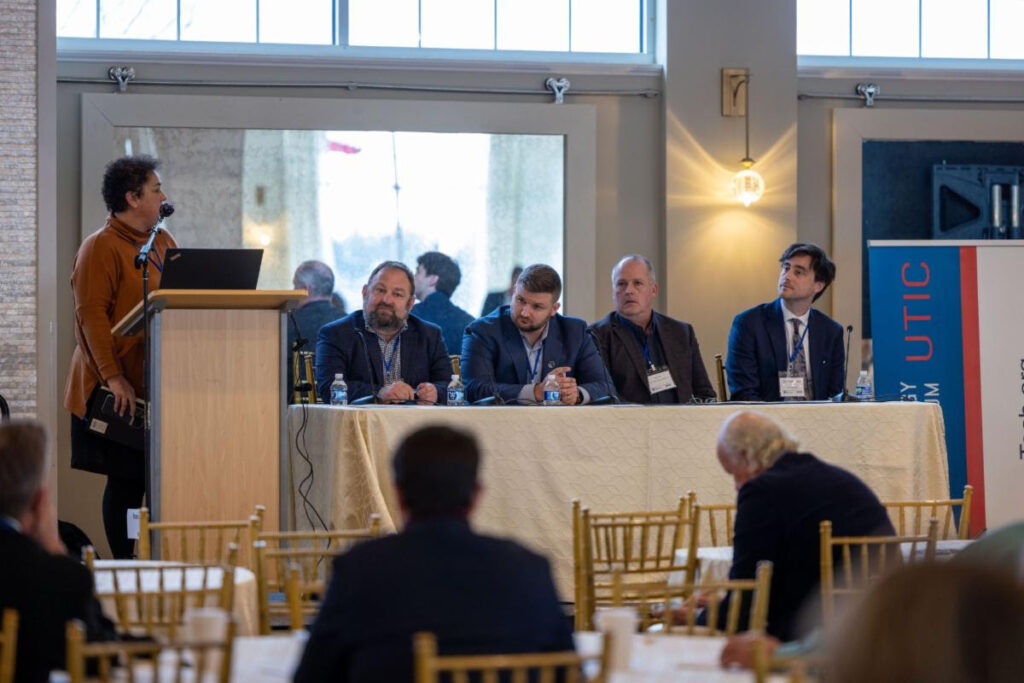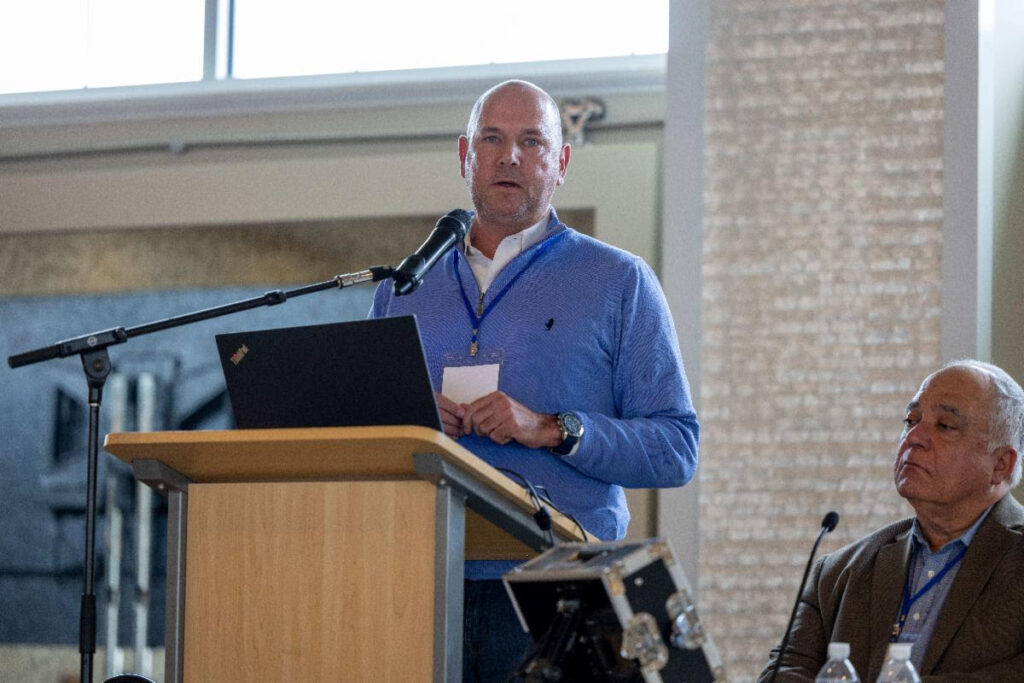 Wednesday Jan. 25 was kicked off by Molly Magee, executive director of the Undersea Technology Innovation Consortium (UTIC) where she proudly announced UTIC's scholarship program aimed at inspiring the next generation of undersea innovators.
Captain Michael Brasseur, Commodore Task Force 59, emphasized the need for clear and swift cooperation between industry and the Navy in developing more autonomous tools to make the warfighters job safer. Moderated by Boston Engineering's Jose Vazquez this panel opined about the need for better underwater communication systems and more data via smaller sensors. If you haven't already, click here to read the recent Wall Street Journal article that describes Captain Brasseur's work.
Offshore wind and marine energy experts shared their perspectives on growth, challenges and opportunities. Wright Frank of BOEM gave an overview of the OSW development timeline and Laura Hastings of the Offshore Wind Business network invited all to sign up to become suppliers to the vast and intricate offshore wind supply chain.
Ocean tides, currents and wave energy are second to none in this region with ORPC generating tidal power in Alaska, Littoral Power Systems supplying components to key hydropower utilities and UNH and the Atlantic Marine Energy Center coordinating future small and large scale marine energy projects all along the east coast.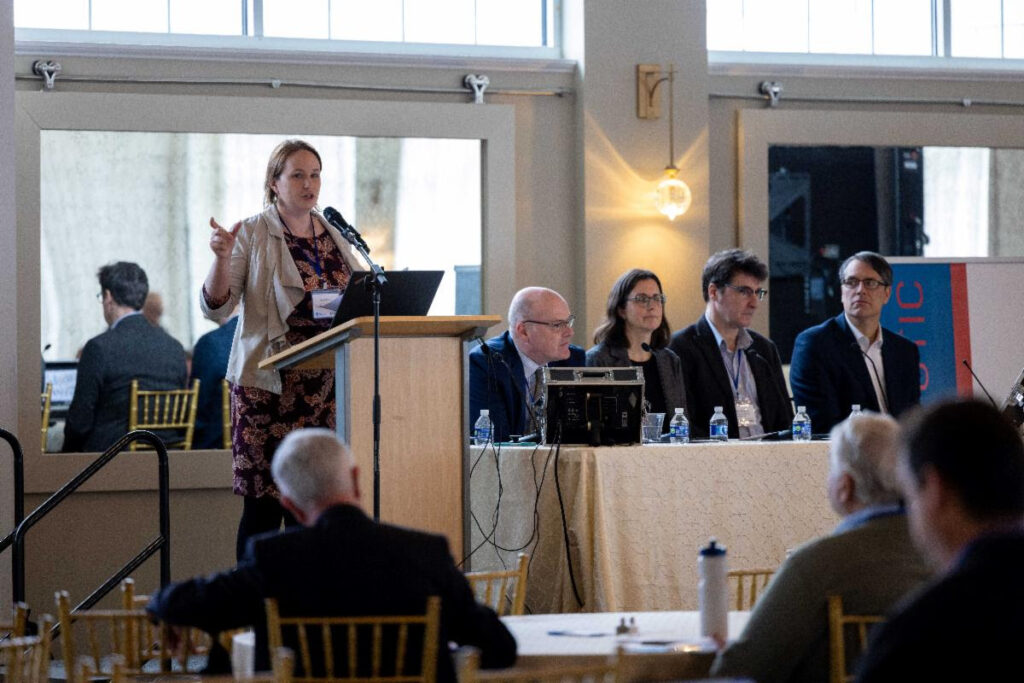 Rising Tide and MOTN Awards